30 Oct 2019


The best weekend involves rolling yourself up like a burrito with your blanket and binge-watching your favorite Netflix show. The icing on that cake would be having a delicious homebrew to complement the show you are watching. Alchema gives you this option. The machine is easy to use and lets you choose the ingredients so that you can create the drink you want. Your refreshing homebrew will calm your nerves when a thrilling scene is imminent and it will keep you on your toes for that nail-biting cliffhanger.
Here are some homebrews to make that will match well with some of your favorite Netflix shows.

House of Cards

A political thriller that delivers the essentials for a very captivating Netflix series. House of Cards follows Francis Underwood, a politician that is out for revenge after the nominated President could not deliver on a promise. The series is close to impossible to predict with twists occurring when you least expect them too, leaving you at the edge of your seats wondering what is going to happen next.


Drink: Black Tea Cherry Cider
This dark-coloured homebrew offers us what might be an exciting experience but after the first taste, it gives us a pleasant cherry taste with a hint of a tea aroma. For a show like House of Cards, you don't want to drink something that will knock you off your feet and that is exactly what Black Tea Cherry cider is. An aromatic drink that comforts you and puts your body in a binge-worthy position ready to take on the political world of House of Cards.

Stranger Things

One of the most famous shows around today, Stranger Things is set in the 1980s in a place where strange paranormal/supernatural events take place. It is all centred around one kid named Will Byers who is trapped in another dimension and his friends are doing all they can to try and rescue him. The mysterious events that take place will captivate you leading you to binge-watch the show.


Drink: Color-Changing Butterfly Rose Cider
A mysterious show needs a mysterious drink, and what better drink to have than one that changes color. The Butterfly Rose cider is one of our more elegant drinks, it offers a wonderful relaxing Lychee taste that will keep your imagination going. The color-changing is just the tip of the iceberg that matches perfectly well with the show's supernatural occurrences.

Daredevil

Daredevil follows the blind superhero, Matt Murdoch, as he just "tries to make his city a better place". During the day Murdoch is a defence attorney (a very good one in fact) while at night, he becomes Daredevil stopping trouble in Hell's Kitchen. This show shows a darker and grittier version of the Marvel Cinematic Universe with an accurate depiction of what a real-life superhero would be like, while still staying loyal to the comic routes. Joined with Matt is his best friend, Foggy Nelson and loyal companion, Karen Page. The show has an excellent combination of action, drama and lawyer Kung Fu that will keep you entertained for days to come.


Drink: Grownup Mead
A variation from our signature honey mead recipe, the grownup mead offers a higher alcohol concentration and a lower Brix level. Perfect to calm the nerves. This homebrew will complement well with Daredevil as it has a high enough alcohol concentration to help get you to calm down after the superhero scenes that we all love to watch, and just enough Brix level to get you excited for the next adrenaline-pumping scene.




Arrested Development

Imagine a rich, spoilt family that has everything in their grasp and suddenly has their riches taken away due to their father's white-collar crime. This is exactly what happens with the Bluth family. Michael Bluth, the second eldest son of the family is left to salvage his family's company and ends up becoming the family's go-to problem solver for problems that are beyond ridiculous (one includes his older brother's dream to be a magician). The hilarious events that unfold make this show a joy to watch and definitely binge-worthy.


Drink: Pineapple Banana Cider
The lushly, tropical drink is the perfect match for this hysterical show. The sweet aroma when making the homebrew creates a unique atmosphere in the kitchen that is very soothing. Combine that with the magnificent combination of banana and pineapple, and you are immediately put in a happy mood and with Arrested Development playing in the background, you are in the position to just spoil yourself.  

The Crown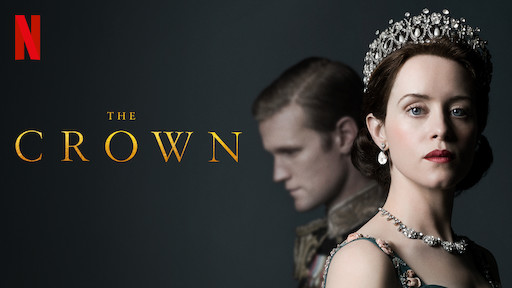 The Crown follows the life of HM Queen Elizabeth II of the United Kingdom, from her early years leading up to the marriage of Prince Phillip, her coronation and political events that unfolded during the 50s and 60s. A truly captivating show that takes the viewers on a history trip based on a magnificent figure.


Drink: Blueberry & Raspberry Mead
A berry, delicious homebrew exudes an elegant aroma just from the first scent of the ingredients. The flavor provides a sweet taste that is to die for, putting you into a binge-watching state, and the subtle tart from the blueberries will keep your senses sharp so that you don't miss a beat during the show.





🍹 You can find this recipe in ALCHEMA App.
🍸 Looking for recipe ideas? Leave your comments below!
🥂 What are you making with ALCHEMA today? Don't have an ALCHEMA yet? BUY NOW
🍷 Get updated. Subscribe to our newsletter or follow us on Facebook, Instagram, or Twitter.